Startup Spring Break & Summer Camps for High School Students at UC San Diego!
Are You Curious About Entrepreneurship?
Learn How to Start Your Own Business!
For the first time, we are offering one and two week courses are designed for aspiring high school entrepreneurs who want to explore this path. From developing new business ideas, learning marketing, research, and communication skills to entrepreneurial strategy and pitching, these courses follows Rady's successful approach to commercializing innovation. The last day culminates with student pitches to CEOs, educators, and entrepreneurs.
Spring Start Up Workshops – One Week Sessions
Session I:       March 26-30, 2018
Session II:     April 9-13, 2018


Learn How to Start Your Own Business
View Workshop Description
 Course Overview
Through a mix of lectures, exercises, field trips, discussions with founders of startups, and visits to research labs & facilities, you will 1) learn the entrepreneurial mindset and its essential tools, 2) define your goals as an entrepreneur and business, 3) create viable business ideas, 4) appreciate how & when to protect your intellectual property, 5) explore the fundamentals of crowdfunding, 6) glean insight into consumer and buyer behavior, and 7) and learn effective communication and presentation skills. The week culminates with teams pitching their new product ideas to a panel of experts.
Summer Start Up Workshops – Two Week Sessions
Session I:       June 18-29, 20118
Session II:     July 9-20, 2018

Learn How to Start Your Own Business
View Workshop Description
 Course Overview
All of the above in more depth plus: 8) play an on-line entrepreneur simulation in which you'll evaluate financing options at startup, as well as make staffing, marketing, and inventory management decisions for 12 periods, and 9) learn social marketing skills
 Meet Your Instructor Tina Klein, Ph.D.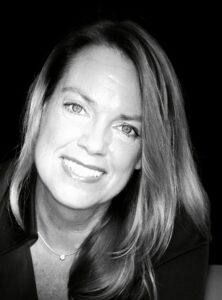 After teaching Marketing as a faculty member at top universities for many years, I have launched a new and innovative program that introduces high school students to entrepreneurial skills: Launchpad (http://rady.ucsd.edu/ciid/Launchpad/).
This program builds bridges between teens, CEOs, community leaders, educators, entrepreneurs, and UC San Diego. Through this initiative, I aim to integrate and benefit our larger community, ideally creating enduring business ideas, connections, and increasing social mobility.
I have taught Marketing since 1996 at renowned institutions: UCLA's Anderson Graduate School of Management, USC's Marshall School of Business, MIT's Sloan School of Management, and UC San Diego's Rady School of Management. Additionally, I enjoy my role as executive educator, teaching students in the US and Europe.
Previously, I was a Fulbright Scholar in Berlin, Germany. While there, I also served as an interpreter and translator. I relished my time as a foreign correspondent for the Atlanta Journal-Constitution during the fall of the Berlin Wall and count myself very lucky to have been in the middle of monumental historical events.
Questions
Tina Klein, Ph.D.
Launchpad Founder
Rady School of Management
University of California, San Diego
9500 Gilman Drive | La Jolla, CA  92093-0553
P: 978.406.1248| E: c1klein@ucsd.edu
To learn more about the Rady School of Management and the programs they offer, please visit http://rady.ucsd.edu/centers/ciid/launchpad/.